When it comes to termites, you only realise the they are there  when some damage is observed. Though tiny these cretures, they cause millions of home owners a huge hole in their pockets. The huge hole is usually for repairs and at times, reconstruction of the property it self. The first thing home owners shoud understand is that termites unlike most common household pests are not as straight forward to eliminate.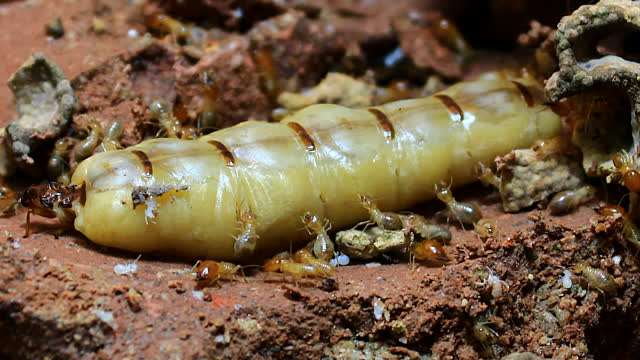 A termite nest is almost always never near where an infestation is detected. Subterranean termites as the name suggests build their nest underground. An established nest can send its forces as far as 50 metres to forrage for food. Maximum Pest has encountered subterranean termite infestations in high rise apartment buildings on the 38th floors. For this particular infestation, they found their way into our client's home via a structural beam and through a concealed electrical conduit.
Termite will usually have mulitple forraging sites either in the same property or mulitple premises concurrently. They never only rely on one food source.  Continue reading
Termite Castes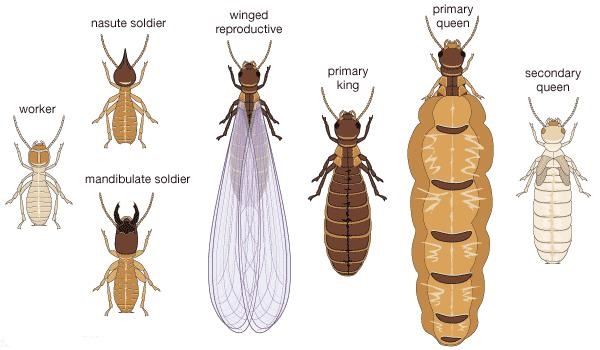 Termites, though tiny are a huge problem. They cause trillions of dollars in damage each year. Once termites find a way into your property, they will not stop till they consume all cellulose within your premises. These tiny pests are extremely organised and systematic in their approach to get their food source.
Just like any organism, termites do everything in their ability to survive. Each time a nest is threatened with extinction, the queen will go into survival mode. To sustain their species, the Queen termite will produce winged reproductives, also known as alates or swarmers.  Home-owners will usually find them flying around a light source after a heavy downpour. These winged reproductives have one purpose, it is to find a suitable environment to start a new nest or colony. One male and female will tunnel into the soil, close to a food source to establish their very own colony.
As time goes on, this new colony will grow larger and much more established. A mature nest can consist of millions of termites. A single mature nest can also have multiple kings and queens. A threat to a nest can come in numerous ways.
Heavy Rain – Potential Flooding Of The Nest
Pesticide Application – At An Infestation Within Your Home
Construction – Soil Disturbances Near A Termite Nest
Seasonal – Nuptial Flight
Termite Control Methods
Maximum Pest visits at least three to five homes daily to inspect
active and suspected termite infestation. We make a point to try any new chemicals constantly. We are always looking for a more effective and economical treatment option for our clients. Over the years we have tried numerous termite control options available and narrowed them down to a select few. Termite control with incorrect methods will only cause more damage and destruction in the future so it is important to engage the right company and conduct the right termite control.
Termite Control Facts